What Are Digital Security Reports?
Digital reporting capabilities can be found in any comprehensive security guard management software system. These digital reports compile data from a variety of activities, incidents and events.
Digital reporting is an essential tools for security teams and administrators to make data-driven decisions. These reports allow security teams to analyze their responses and process on a daily, weekly, or monthly basis. Digital reporting allows you to:


Automatically obtain real-time data from your live dashboard.
Review all incident and report-relation communication with a digital Communications Log, which significantly speeds up reporting processes.
View a live audit trail of all activities recorded in the software system via Activity Log.

Allow administrators control access to various summary reports and data.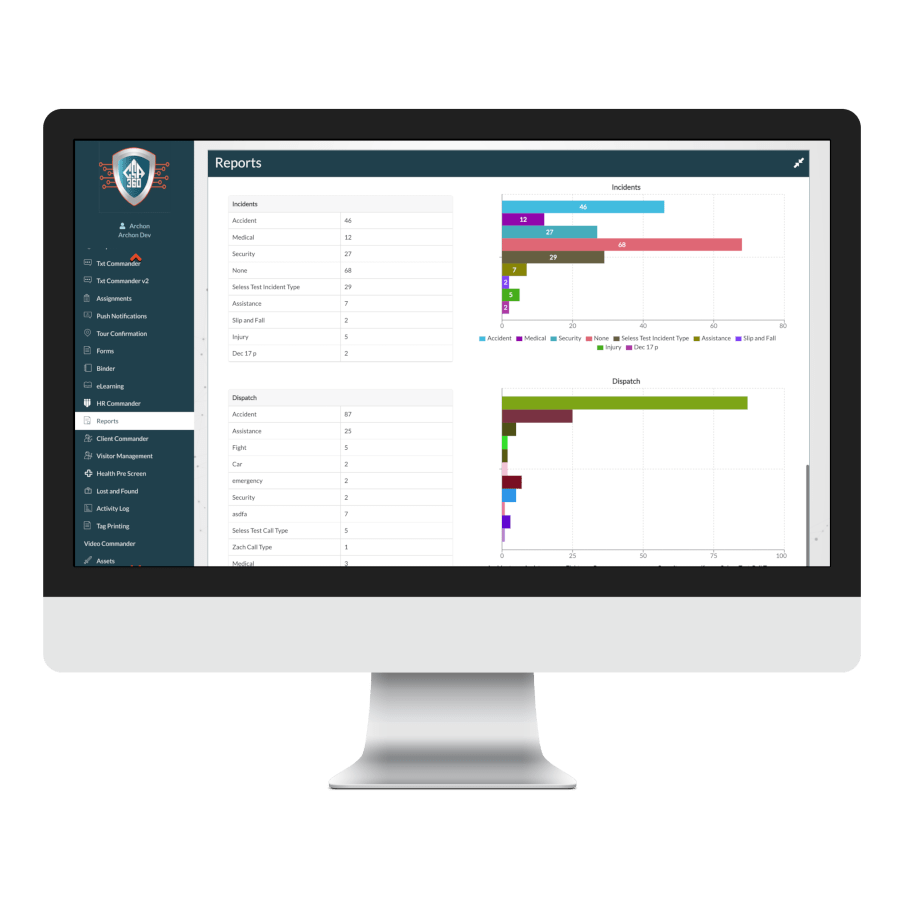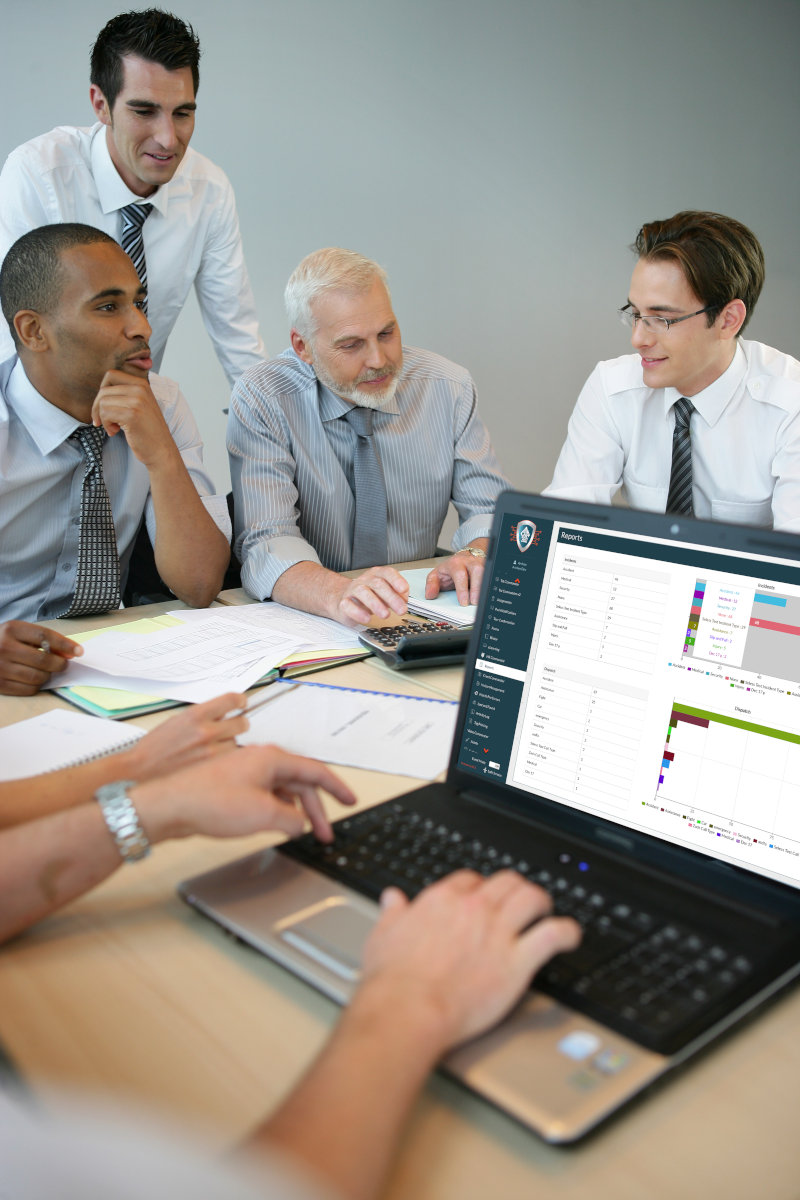 Top Digital Reporting Modules
Digital reporting software can easily expedite reporting processes. But, not all systems are the same. When looking for digital reporting software, make sure the following modules are included in your system:


Dispatch and Patrol Summary Reports: This module helps security teams identify trends, issues, and patterns in their reporting, which creates better outcomes. Make sure your module includes Incident, Dispatch, and Patrol actions.
Dispatch Summary Reports: This module filters dispatch reports based on factors like facility, location, branch, priority, etc. All reports should include data tables, denoted fields, spell check, and pre-filled rdetails for easy trend analysis.
Dispatch Incident Summary Report. This report allows you to gather statistics, determine trends, and monitor actions taken.
Post Event Summary Report. This post-event report module displays information about each individual incident and dispatch. Any information you might find in an archive, you would find in this report.
Event Detail Overview and Summary Archive: ​​This software module displays dispatch and incident details per event day. The Summary Archive shows users to view all summary details of the individual incident and dispatch events by type, subtype, area, date, etc.
Completed Hours Summary Report: A Completed Hours Report provides an overview of scheduled and overtime hours. Customizable filters can display regular hours, vacation requests, and more.
4 Types of Digital Reports for Your Security Team




Understanding and utilizing different security reports has many benefits for your security team. Thanks to security guard management software, you don't have to choose between one report or another. Digital security reporting software incorporates all these reports in one platform, enabling your team to continuously refine, define, and perfect their security processes. Increase visitor check-in safety with machine learning and facial recognition


1. Daily Activity Summary Reports
Daily activity reports are high-level details of each shift. Because they are so detailed, these reports provide excellent insight into your daily procedures. Daily activity reports also promote confidence, accountability, and transparency between customers and security teams.
Though activity reports and incident reports are closely related, they are not the same. But your daily activity report should include any issues that occurred during a shift. Your daily report should include the following details:
Guard arrival/departure times
Incidents or issues
Summary of the day's activities
All communication details between guards
Unplanned events, i.e. guard tours or visitors


2. Summary Reports
Summary reports provide a broad overview of your security team's operation, methods, and procedures. These reports track all preventative actions, routine procedures, security incidents, and any issues in a specific period of time.


3. Reconciliation Summary Reports
A reconciliation report is an accounting tool that analyzes transactions for a given task or event. Reconciliation reports are most helpful for security teams when they are examining many transactions, like through a digital pass system.


4. Incident Summary Reports
Incident reports document all the details of an abnormal security issue or event, including dispatch calls, internal communication, photos and images. These reports protect teams from liability issues, deepens customer trust, and highlights processes that need improvement.
"CSA360 has made running my security team simple. With the easy to use software it has simplified our daily tasks. We were able to reduce overtime and save money"
Joe Robinson – Owner of ESG Security (acquired by CSC)