Manage Proper Guard Assignment and Potential Staffing Gaps with Workforce Management Software
With advanced scheduling capabilities, HR Commanders enable you to filter by skill in employee schedules, obtain comprehensive views of scheduled and unscheduled staff, set recurring events and schedules, and assign positions to create placement sheets.
With HR Commander, you'll also have access to the following features:
Scheduling Overlap Alerts - You security guards will receive an alert any time they are "double-scheduled". They can then override, schedule, or dismiss the current option to schedule

Time-off Request Approval/Denial

-

Take care of all time-off requests in one place. Supervisors can approve, deny, filter by status, date, name, calendar, and more.

Time-Off Manager

- The s

taff time-off feature displays any upcoming approved time-off requests in real-time.

Skill Scheduling

-

Filter by skill to take the guesswork out of scheduling and ensure you have the right guard in place.

Flexible Scheduling Capabilities - Streamline employee shift requests, approvals and acceptance.
Employee Schedule View - Employees can view their upcoming hours, including all event assignments, with adjustable facility, branch, client, date, or shift filters.
Employee Calendar View - With the calendar view, each guard can see the total number of hours and events scheduled for the week.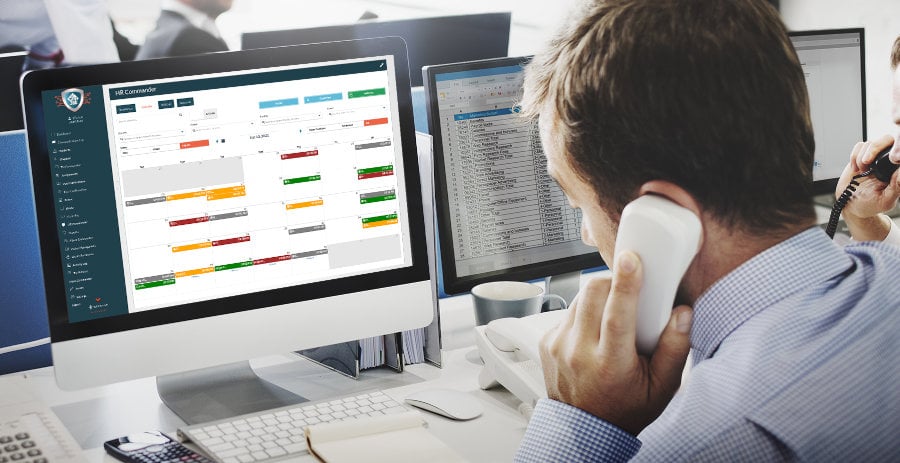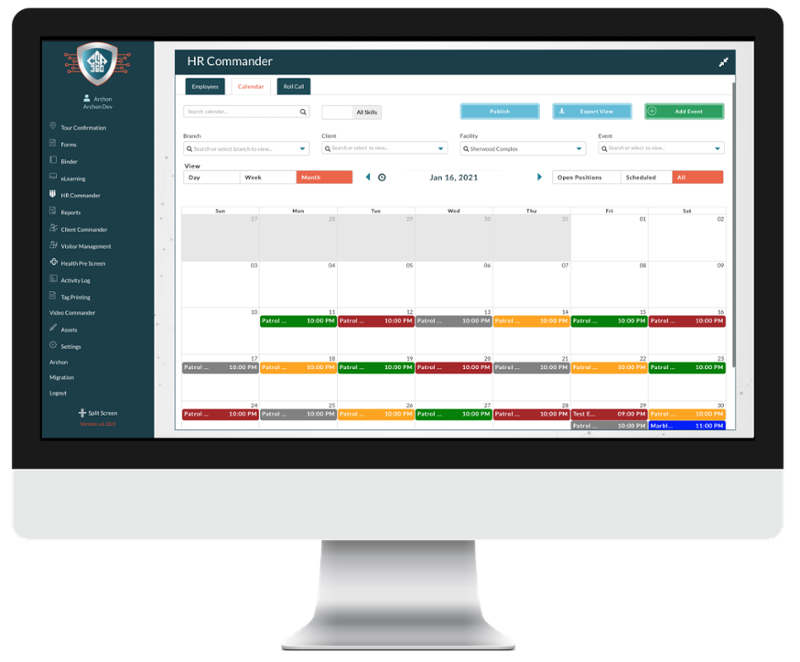 Identify Opportunities for Reducing Overhead Through Real-Time Analytics
Receive live overtime alerts, access intelligent scheduling, and input guard availability to reduce overhead costs while continuing to deliver quality security services. Utilize the following features to ensure your overheard is always top-of-mind:


Scheduling Percentage Thresholds - Expedite your scheduling with percentage thresholds. This feature displays hours worked per each employee and even allows you to set a weekly limit using color display, substantially reducing overtime.
Payroll Platform Integration - HR Commander helps make payroll painless. Our software can be easily integrated with platforms like Gusto and Quickbooks, allowing users to optimize the full benefits of these innovative tools.

Payroll Summary Report

-

This feature displays a weekly report of each payroll cycle, filterable by client, facility, branch, employee ID, date, and more.
Mitigate Risk Associated with Guard Staffing Gaps
Allow guards to check-in remotely, giving immediate updates to who is on time and what checkpoints are attended. This alerts you to any high-risk areas and gives you the opportunity to take a proactive approach to mitigating risk. The following features make controlling staffing gaps ever easier:


Roll Call Status -

Easily edit your employee's shift status with a handy dropdown list.

Roll Call Fields -

Simple employee scheduling with roll call fields. Customizable filters include date and shift start and end times, with total hours included. Easily export data to schedules or payroll reports.

Shift Change Requests - Shift change requests allow supervisors to both see and approve/deny shifts, and allows staff to see who has requested changes.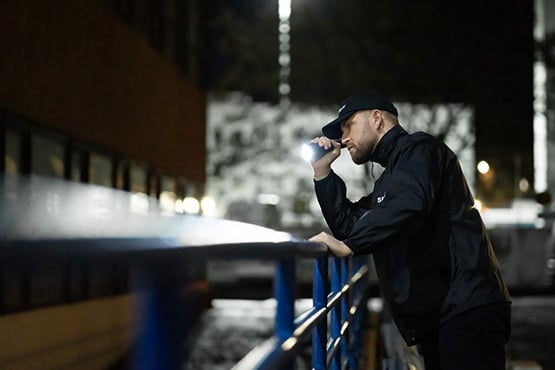 Save Time and Reduce Overhead Costs
Manage excessive payroll costs with immediate overtime alerts
Receive real-time notification of any overtime and adjust your scheduling and guard tour strategy to reduce overhead costs.


Reduce guard scheduling conflicts with real-time availability
Allow your security team to digitally input their availability to ensure your guard scheduling efforts are accurate and effective.


Engage and retain valuable guards with increased transparency and communication


Streamline your administrative processes and implement in-house training programs to ensure your guards are developing their skill-sets and utilizing their time to manage risks.
"One of the greatest things about CSA360 is just how simple it is for officers to use, and it works in real time. Our staff have found it a great step up and are really engaging with the technology. And, the customer service support is second to none!"
Ronald Terry - Director of Training